MESSAGE FROM THE PRESIDENT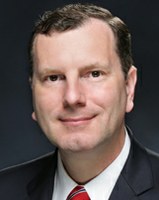 Healthcare Reform:  Not Just for Patients
WHEN PATIENTS come into our practices, we all want them to have the best care at the lowest cost. And that's not a partisan issue, but a goal shared by many.
In recent weeks, we've heard much about the American Health Care Act, an effort to repeal and replace the Affordable Care Act. Many professional medical societies were quick to voice their opposition to the legislation, or at least express reservations about some of its provisions.
What we see and hear in the media, however, is often the public-facing position of these organizations.
Yet less publicly, the Chicago Medical Society is already at work studying the GOPled plan, with an eye toward reforming the physician practice environment. As part of our vigorous advocacy on behalf of members, CMS also will review any amendments and related future proposals for their impact on physicians. At CMS we regard these historic debates as a rare opportunity to reshape the regulatory landscape so that it actually empowers physicians to provide the best possible care for patients.
Now more than ever, we want action to address the historically high levels of burnout and apathy among physicians—all of which are the direct result of costly and onerous mandates, reimbursement shifts, and hours spent away from patients on administrative tasks.
While CMS embraces the goal making high-quality, affordable health coverage accessible to all Americans, which benefits physicians too, we cannot fully deliver on this goal without healing the practice environment of the healer.
Your CMS is working continuously to advocate and advise our elected leaders so they understand clearly the repercussions of legislation on our physician members. You won't hear about our physician-facing advocacy in the media, but such work is at the core of what the Chicago Medical Society does.
During and after the presidential campaign, President Trump continued to promise better access to care for everyone at lower cost. CMS wants this too. Regardless of party leanings, we all want the best care at the lowest cost. And lawmakers need physician expertise in shaping the direction of such health care reform.
If you have ideas on how we can work together with our elected leaders on what should be the nonpartisan goal of access to health care, please email me or CMS staff.
Clarence W. Brown, Jr., MD
President, Chicago Medical Society