Past President Howard Axe, MD 2012-2013
Past President Howard Axe, MD
President of the Chicago Medical Society  
2012 - 2013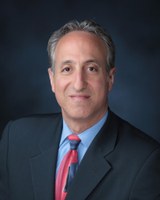 A board-certified internist, Dr. Axe practices medicine with the Medical Care Group, a single specialty practice in Arlington Heights.  He is on the medical staff at Northwest Community Hospital and Alexian Brothers Medical Center, where he previously served on the Subcommittee for Medical Staff Quality (2001-2006) and now serves on the Quality Oversight Committee (since 2002).
Dr. Axe earned his medical degree from Temple University School of Medicine in Philadelphia.  He completed both his internship and residency at Michael Reese Hospital in Chicago.
A CMS member since 1992, Dr. Axe served terms as a branch president and councilor prior to being elected a district trustee and member of the CMS Board.  He also served two terms as chairman of the Council prior to becoming president-elect.
Dr. Axe has chaired multiple CMS committees:  Investment; Committee on Committees; Bylaws/Policy Review; and Physicians Advocacy.   Other committee assignments have included:  Building; Budget; Midwest Clinical Conference; Physicians Review; Nominating; Credentials/ Elections; Communications/Technology; Healthcare Economics; Continuing Medical Education; and Long-Range Planning.   He is a delegate to the ISMS.
Active in ISMS since 1993, Dr. Axe currently serves as a Board consultant to the Governmental Affairs Council and as member of the CME Accreditation Appeals Panel.  His past service on committees includes the Governmental Affairs Council, Council on Economics, Resolutions Reference, and Council on Membership and Advocacy, on which he was a Board consultant.  Dr. Axe is currently vice-speaker of the ISMS House of Delegates.
Dr. Axe is a member of the AMA, where he represents his hospital medical staff as a delegate to the Organized Medical Staff Section; he is also a member of the American College of Physicians.