Message from the CMS President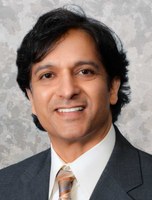 First and Second  Followers
IF YOU'RE reading this magazine you are likely to follow the progress of the Chicago Medical Society (CMS) as we advocate on your behalf. You may be part of the process itself; active members often find benefit in personal advocacy to maintain their sovereignty to practice medicine in the best interests of their patients.
But as I write, I'm aware that not everyone hears about or witnesses the benefits of active participation. Progress sometimes happens over the long haul.
If you've ever given substantive commentary as healthcare bills are crafted and moved through legislative committees, you're aware it can take up to five years for a bill to be enacted. You know there are critical periods for the bill's progression and enactment; once it becomes law, fatigue limits our ability to go back and make changes. As such, it's critical for us to be involved in the process of crafting legislation rather than attempt to reverse or modify a law.
When you advocate with the Chicago Medical Society, you can be a witness and participant in this process. You'll have opportunities to join in the crafting of legislation, or the drafting of amendments. CMS works year-round to cultivate strong relationships with legislators; a consistent relationship in which lawmakers know they can count on us for support or expertise on issues they may bring to us.
Our advocacy program also depends on members who write resolutions. Once vetted by committees and adopted by the Council, these resolutions then define our policy positions and may form the underlying basis of legislation. We consider member resolutions and the data and real-life stories physicians provide as the lifeblood of our CMS organization. We distill all of it into concise but powerful messages about the issues that matter most to you to increase the chances for legislative success.
Take the state's opioid prescribing education legislation. In 2018 there was a real possibility that lawmakers would require all physicians to take 12 CME hours every 3 years regardless of their training or experience. But prior to then, the Chicago Medical Society had shown a willingness to partner with policymakers to address the epidemic; as a result, legislators were willing to discuss the CME mandate with us. We were able to reduce the original plan for 12 CME hours to 3 CME hours. While more work remains to be done, we are grateful that the sheer number of opioid prescriptions had declined even before the law was enacted. This and other actions taken by CMS, with our fellow stakeholders, have had a positive outcome or have mitigated unfriendly outcomes. Such successes may not be "externally" recognized.
Likewise, we're engaging lawmakers on scope of practice; patient access to care; physician burnout; mandates and paperwork; and a bill of rights for physicians.
How do we add momentum? The CMS leadership and I welcome all invitations to speak before your medical staff so we can share our legislative agenda and areas of mutual interest. We urge those who haven't participated fully in CMS to attend our meetings or team up with seasoned members in contributing resolutions.
Finally, please take a few moments to watch Derek Sivers' humorous TED talk on leadership, "How to Start a Movement" (sivers.org/ff or www.ted.com). Once you've seen this video, you'll grasp the meaning of my column's title. My role is to represent the "Nut."
A. Jay Chauhan, DO, FAOCO
President, Chicago Medical Society