Message from the CMS President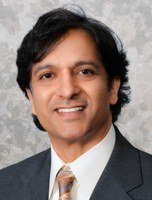 Advocacy Amplified
THE CHICAGO Medical Society looks forward to next month's AMA interim meeting in San Diego. Unlike the annual gathering, the interim meeting on Nov. 16-19 focuses on legislation, advocacy and urgent matters that cannot wait until next June.
Resolutions accepted for the interim House of Delegates must meet criteria that define advocacy as "the active use of communication and influence with public and private sector entities responsible for making decisions that directly affect physician practice, payment for physician services, funding and regulation of education and research, and access to and delivery of medical care."
This advocacy definition describes what we do at the Chicago Medical Society. In the past year alone, your CMS has lobbied in Washington and Illinois. And brought resolution firepower to ISMS and AMA.
On behalf of physicians, CMS speaks with conviction on issues like surprise medical billing, restrictive covenants, competition and consolidation, scope of practice, and prior authorization to name a few. We are now promoting a new principle for how we cite the cost of medical education in our communications with legislators, students and the public. When discussing financial responsibility, we will include nontuition costs such as accrued loan interest, and the "opportunity cost" of postgraduate medical training from wages not earned. It's time to make this principle of overall costs official.
On public health, the Chicago Medical Society is advancing measures on vaping, recreational cannabis, and drug price gouging. With reports of tainted generic prescription medications coming from China, CMS is crafting a response that will not only increase inspections and unannounced visits, but also point-of-sale information for consumers so they know what country their medications come from.
Here in Illinois, we are adding to the state's new regulatory framework on PBMs, seeking legislation to implement stronger access and transparency requirements to help patients and physicians. And for those physicians who do not prescribe opioids within their scope of medical practice, we are working to end the requirement by hospitals and health plans that such physicians maintain a controlled substance license. We also plan to report on the amount of time our profession spends on data entry.
We rely on members like you to identify problems and offer solutions. If there's something you don't like, speak up, get involved.
The Chicago Medical Society acts as an important conduit between grassroots physicians and elected leadership whether at the AMA or Capitol Hill. CMS is the only organization that represents all physicians in Chicago regardless of specialty or practice size. Our goal is to make sure your voice is heard on the wide range of issues that affect today's changing health care landscape.
As we look ahead to 2020, I urge you to join your CMS colleagues in identifying problems, communicating and contributing. Please make it your professional duty.
A. Jay Chauhan, DO, FAOCO
President, Chicago Medical Society