Message from the CMS President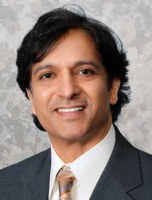 Working for You
IT'S A great honor to lead the Chicago Medical Society and represent my colleagues. Whether you're a longtime member or new to CMS, I'm excited to work hard on your behalf. At the same time, please consider how you can serve your CMS.
Since becoming president, I've met with the staff to finalize new member benefits and services. You'll be hearing more details in the coming months, but let me say now that we developed them after consulting with many physicians.
On the legislative front, CMS is advancing important resolutions to the state and national levels. In April, the ISMS House of Delegates will consider resolutions from the Chicago Medical Society. Many of these measures call for urgent national attention by the AMA. Through our resolutions process, CMS is attacking:
• Health plan contracts that make it the job of physicians to pursue co-pays resulting from high deductibles. It is the insurance company that sets the reimbursement formula, and we believe the plan should pay physicians for the full amount negotiated in the contract, rather than forcing us to track down the patient's portion of a payment.
• Poorly regulated herbal remedies and dietary supplements. We're calling for licensure of manufacturers, the proper analysis and labeling of these products, and proof of their health benefits. Manufacturers would bear the cost of increased oversight.
• Legalization of recreational marijuana. In addition to not backing any legislation in Illinois, we're calling for broad medical input into any rulemaking or processes that might establish the basis of regulation. We will do all we can to maximize the safeguards so as to limit adverse events and to further the scientific study of marijuana.
• Sterilization of medical supplies. In the wake of the Pritzker administration's ban on the use of ethylene oxide at Sterigenics (Willowbrook plant), we're urging the substitution of ethylene oxide with less toxic alternatives, which do not release carcinogens into the workplace or community and allow no residual exposures to the patient.
• Mandated secure, pass/fail Maintenance of Certification (MOC) exams and the "quality improvement/practice improvement" components of MOC. We're seeking an immediate end to both until there is review, analysis and robust evidence showing the value of MOC on patient outcomes.
• Efforts by nurse anesthetists in Illinois to practice independently of a physician. CMS is citing safety concerns and actively opposing such legislation.
• Genetic information privacy and protection. Our resolution urges Congress and HHS to extend the protections of the Genetic Information Non-Discrimination Act (GINA) of 2008 by adding long-term care, disability insurance, and life insurance to the Act. 
• Amending the Illinois Pharmacy Practice Act to allow specific patients to take home topical drops or ointments used in the hospital or ASTC when those products meet certain requirements. We support this because it will save the patient from having to pay twice for a product and will help reduce waste.
The Chicago Medical Society is the local launch site for initiatives of every kind. You can reinforce our work by serving on a committee and urging your colleagues to become members. I believe that regardless of specialty or practice mode, we physicians can find common ground on issues and solutions.
Please join me in moving our CMS forward.
A. Jay Chauhan, DO
President, Chicago Medical Society