Message from the CMS President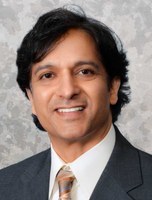 Individuals and Interests
MOST OF US don't have the time to march in the streets or on Capitol Hill. That's why we join professional medical societies—so we can ally ourselves with like-minded colleagues and direct or elect others to advocate for us. And with us.
I say with us because no group thrives without the participation of grassroots members.
At the Chicago Medical Society your active support can be as simple as writing a resolution, giving testimony, or serving on a committee. CMS even offers training for members who want to go a step farther by cultivating a relationship with their legislator. No matter your choice, we make efficient use of your time.
As we head into the fall, now is the perfect time to introduce a resolution. The Chicago Medical Society's policymaking Council meets in September and November and I'm excited over the bounty of resolutions coming in. Some of the issues include mandatory safe opioid prescribing education for physicians who do not prescribe opioids as part of their scope of practice; gender reassignment surgery in minors; regulation of pharmacy benefit managers; and a CPT Code for prior authorizations. Resolutions, if adopted, establish our policies and lay the groundwork for our legislative agendas.
All groups enjoy equal access to influencing Chicago Medical Society policy. Our Council, which reflects the entire physician community, provides seats for academic medical centers, community hospitals, safety net institutions, large group practices, ethnic and specialty groups.
Chicago Medical Society committees work hand-in-hand with the Council, shaping resolution-driven advocacy. Our committees serve a range of interests, from healthcare economics to physician advocacy to public health. As a member, you are welcome to identify topics for committee study.
Our proposals to the Illinois State Medical Society and the American Medical Association often form the impetus for viable legislation. Several recent efforts drafted and introduced by ISMS to the General Assembly had their origin at CMS.
The Chicago Medical Society also provides commentary on proposed rules and regulations. CMS meets with officials at the county, city, state and federal levels to communicate physicians' concerns and the problems they encounter.
Everything we do depends on grassroots efforts by individual physicians, the cornerstones of our success. Whether it's advocacy to repeal harmful and onerous regulations, appropriately fund physician services, or fight to reduce physicians' time spent contesting claims, member resolutions drive the process.
The Chicago Medical Society recognizes that physicians have common interests and we advance broad nonpartisan solutions to issues important to the entire profession. We also recognize that legislative flashpoints and fights come and go. The faces at the Capitol may change, but CMS' steady hand remains.

A. Jay Chauhan, DO, FAOCO
President, Chicago Medical Society