MESSAGE FROM THE PRESIDENT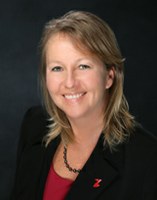 What's the "Pay For"?
Relaying the concerns of physicians and patients in Chicago, I met with our lawmakers this year in Washington. Regardless of party affiliation, they were unfailingly polite and sympathetic as we proposed an increase in federally funded residency slots to avoid a dangerous physician shortage. While agreeing that this is a worthy goal, almost all had the same response: "What's the pay for?"
The current Congress, they patiently explained, demands that you find a way to "pay for" every new expenditure.
My answer: Why not allow Medicare to negotiate the price it pays for prescription drugs? But I was met with dismissive chuckles, hemming and hawing, or an outright "that will never work!" And why not? Why is the pharmaceutical industry a third rail in politics?
Last year, drug companies and device makers spent $230 million on lobbying, an important investment for an industry that accounts for 10% of our health care costs. In 2013, Americans spent $329.2 billion on prescription drugs, averaging $1000 per person.
The industry needs protection so it can continue to set prices well above the global market value, with the U.S. spending up to 10 times as much as other developed countries for the same drugs. Nexium costs $42 per month in England, but $215 per month in the United States. A one-month course of Humira costs $882 in Switzerland but averages $2,246 here.
How does this happen? The law that created the Medicare Part D prescription benefit made it illegal for the government to negotiate prices. That means the U.S. government has been paying sticker price since 2006 for our seniors' prescription drugs. Some estimate that Medicare could save $16 billion per year if it just paid the same prices as the VA for the same drugs.
In the private sector, Martin Shkreli and his company, Turing Pharmaceuticals, drew attention to the insidious practice of purchasing niche drugs and driving up their prices. This has been going on for years with established cancer and epilepsy drugs whose prices continue to climb. Instead of a free market, this is a captured audience with no choice but to pay or die.
Despite claims that higher U.S. prices pay for novel drug research, you'll find that these companies spend, on average, twice as much on marketing as on research. Much of the new drug discovery occurs at universities or small start-ups, funded by government grants. This was true for the latest breakthrough drug, Sovaldi, used to treat hepatitis C. It was developed by a start-up called Pharmasset, led by former Emory University Professor Raymond Schinazi, with the help of grants from the NIH and VA. It sold the drug to Gilead for $11.2 million, which now charges $84,000 per course of treatment in the U.S., and $300 in India.
What's the solution? Two bills in Congress deserve our support: HR 3261, by Rep. Jan Schakowsky, and S 1884, by Sen. Dick Durbin. Both would allow Medicare to negotiate drug prices under Part D. Other bills and proposals aim to increase drug pricing transparency, shorten the duration of drug exclusivity, provide price protection for niche drugs, and set drug prices based on "pay for performance."
While the government and insurers search for ways to save money on health care expenditures, lowering the inflated cost of drugs could be just the prescription they've been seeking.
Kathy M. Tynus, MD
President, Chicago Medical Society