MESSAGE FROM THE PRESIDENT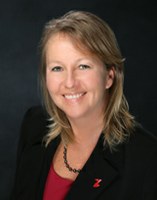 The Times, They Are a-Changin'!
As you may be aware, there was a major change in the health insurance market recently, when Blue Cross Blue Shield of Illinois (BCBSIL) announced the withdrawal of its broad network PPO from the Obamacare exchange for the individual market. With some referral exceptions, the remaining PPO excluded coverage at Rush, Northwestern, Lurie Children's and University of Chicago hospitals. The broad PPO was unsustainable in this market, due in part to the risk corridor adjustment payments promised in the Affordable Care Act that Congress removed in the 2014 Omnibus Budget Act. We learned this after meeting with Dr. Steve Ondra, chief medical officer of Healthcare Services Corp., the operating company of BCBSIL.
To find out more about what's happening to patients in Illinois, we met with Dr. Opella Ernest, the CMO of BCBSIL. We learned about their efforts to identify and provide transition of care services to vulnerable patients affected by this change. They worked very closely with the staff at all these academic tertiary centers, identifying patients within five high-risk categories: transplant patients, cancer patients undergoing chemotherapy and/or radiation, hemodialysis recipients, third trimester and high-risk obstetric patients, and hospice patients. Their case managers reached out to these patients first by letter, then by phone, offering them waivers that would allow them to continue care at these institutions for no additional cost (in comparison to using a different network or having a different set of benefits). The initial deadline of January 31 was extended another two weeks to allow as many patients as possible to respond. At this point, any additional patients wishing to continue care at these tertiary hospitals can still apply through their standard appeals process. This answered many of our questions and was reassuring that Blue Cross was doing the right thing to take care of these patients.
What became clear in our meeting was the existing disconnect between what the insurance company was doing and the knowledge of these activities within the medical community. While leaders within these hospitals know what efforts are being made to take care of affected patients, this is not common knowledge among the rest of us. There is a need for more and better communication—for doctors and insurance companies to work together to care for patients in an uncertain and changing environment.
The leadership at BCBSIL expressed a desire to close this communication gap, and we developed several ideas to accomplish this. First, they will conduct semiannual meetings with leaders of all the major specialty organizations in the Chicago area, to inform doctors of upcoming changes in insurance products. As we draw closer to enacting MACRA and its alternative payment models in 2019, this information will be crucial to physicians and patients alike. Second, Dr. Ernest would like to address our membership in person, allowing us to connect a face with a name, and opening the door for further communication. Third, BCBSIL leadership promised to inform us as soon as possible in advance of any major network changes in the future. This would allow us the opportunity to help them anticipate unforeseen consequences, spread the word within the medical community, and allow us to gather feedback for them. Imagine an insurance company and organized medicine coming together for the good of our patients. Revolutionary times, indeed!
Kathy M. Tynus, MD
President, Chicago Medical Society